The ACL Research Award, first given in 2007, provides CLC member institutions the opportunity to accomplish the following:
Honor great student researchers

Get the word out about ACL to the academic institution

Create a library presence at an academic awards ceremony at CLC member schools
The award is a printed certificate with the ACL logo. Individuals are nominated by the library director or staff at CLC member institutions. Annually each institution may nominate a student at each degree level (Associate, Bachelor, Graduate) to receive the award presented at an academic awards ceremony. The library may initiate the research award presentation in lieu of an official institutional ceremony. This certificate will be mailed to the nominating library staff member, along with a brief paragraph about ACL to be read at the ceremony. It is up to the nominating librarian if the printed certificate is framed and/or accompanied by a monetary or tangible gift. Those receiving the award will be featured on the ACL website.
Requirements for nominees:
Must excel in research
Must be in the last year of study (Associate, Bachelor, or Graduate degree)
Must display outstanding characteristics
Must demonstrate a record of leadership, ability, and Christian character
Must receive institutional faculty approval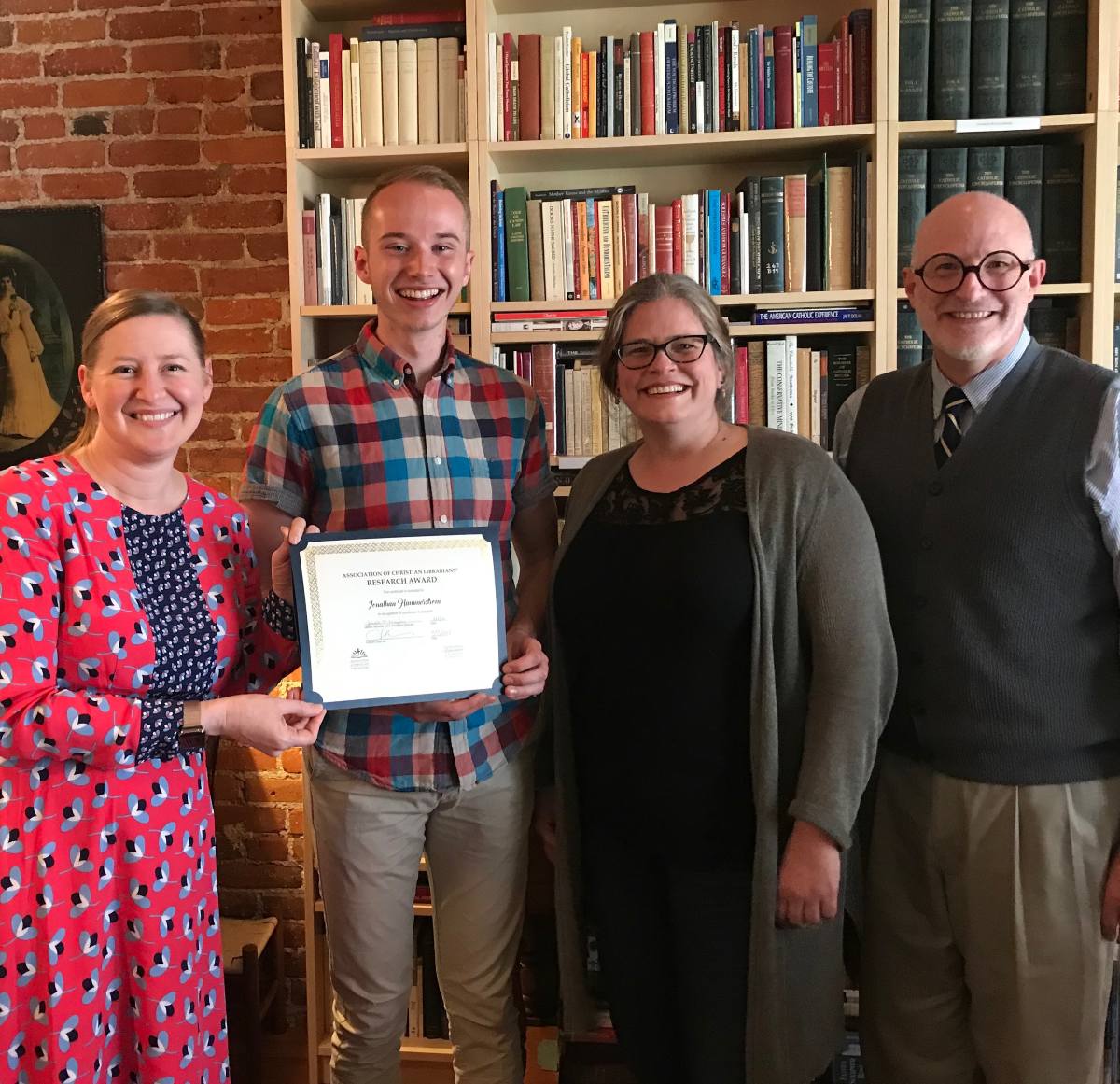 The deadline to submit a nomination is April 3, 2023.