On-Campus Loding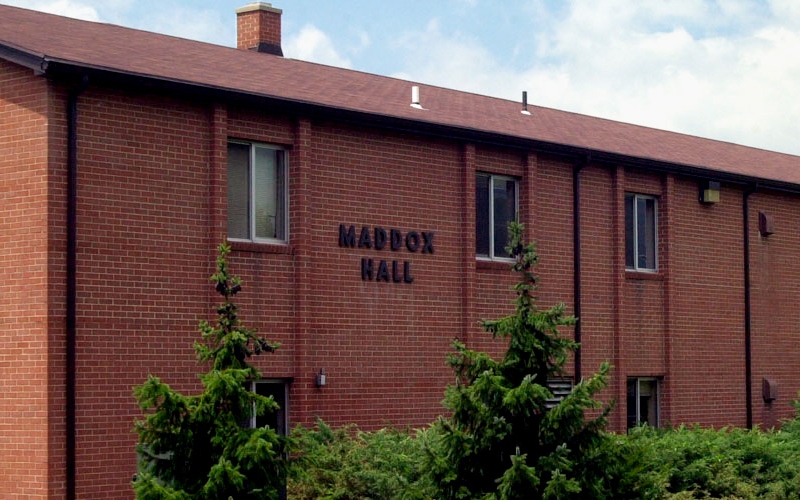 Maddox Hall
We use campus dorms to keep conference costs low for our attendees. The ACL Conference will be using Maddox Hall for on-campus lodging this year. Maddox Hall is right off Main Street/Hwy 72 and conveniently right across the street from Dollar General and Mom & Dad's Dairy Bar and Grill. It is also centrally located on campus, close to both the Center for Biblical and Theological Studies (BTS) and Dixon Ministry Center (DMC). Maddox is a two-story unit-style residence hall with four rooms per unit, that can house a total of 230 residents. Each unit has a small living room and a shared bathroom. One of the unique features of Maddox is the courtyard in the center of the hall.
Linen Package
A linen package is a part of on-campus packages and includes 2 flat sheets, 2 bath towels, 1 washcloth, 1 lightweight blanket, and 1 pillow case. A pillow can be added to your conference registration for $3 when you register or you can bring your own. Please note that the linens provided are basic linens from a rental service. If you are accustomed to more high-end linens please consider bringing additional items to suit your comfort level.
Off-Campus Lodging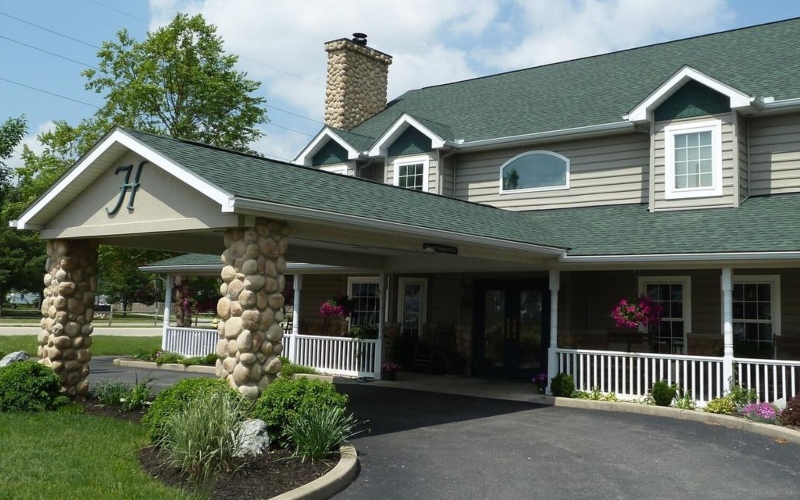 Hearthstone Inn and Suites
If you prefer hotel accommodations, we have secured a discount for with our friends at Hearthstone Inn and Suites for our conference attendees. Hearthstone is conveniently located astride the Ohio-To-Erie Bike Trail, 5 blocks and a 90-second drive from Cedarville University, and across the street from the ACL Home Office and Lola's Mexican Restaurant. A continental breakfast is provided each morning.
Save $15 off/night with the ACL23 promo code.
Reservations: Please call 937-766-300 or book online www.hearthstoneinn.com. Click Check Availability/ Book A Room link, and the reservation is started, enter ACL23 in the promo code field to get discounted pricing.
Cedarville, OH hosts 10 registered Airbnb rentals from single and multi room apartments to whole home availability. Each includes basic sleeping accommodations with a wide range of amenities from simple living spaces w/ bathroom to full kitchen, refrigerator, and parking arrangements.