Welcome to our small town, a village really. We aren't known for very much apart from a few notable characters. Yet, examine us closely and you will find something far more important, enduring, and inherent. You will find a people, and a heartbeat of a com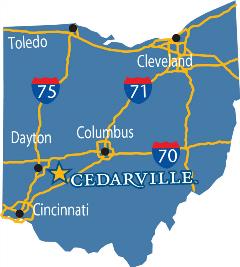 munity cut from a long, southwest Ohio heritage… a steady thrum of life in rhythm with the open contours of rich glacial till at the edge of ancient rolling hills. Here, countryside courtesy meets academic ambition in a blend of quiet, earth-hardened folks and fervent, coffee-fueled philosophers. We aren't always the perfect marriage of common sense and intellectual effort, but rather, we have a more fitting common ground within the crossroads of long-held fundamental traditions and principled values. Faith, family, and neighbor mean so much more to the folks of this part of Ohio than the differences that may divide us ever could. This year's ACL Annual Conference hosted by Cedarville University mirrors these same traditions and values: "Service, the Heart of It All".
So why Ohio? Well to be fair, why not? Did you know the ACL home office is headquartered here in Cedarville? Well, consider this your open invitation to join us for the conference and experience all that Ohio has to offer. You can start your journey of exploration with the Local Ohio LibGuide and plan your trip in pursuit of the next great adventure. Between conference sessions, you might visit the Historic Clifton Mill, or tackle a mile of waterside trails in river-hewn gorges and park reserves, or take a driving tour of Green County's five covered bridges. Even on campus you can find notable points of intrigue, such as the Biblical Heritage Gallery and Archives of the Centennial Library or the Center for Bible & Theological Studies Wiersbe Reading Room. Whatever adventure you choose while at the conference, don't forget to join us for homemade ice-cream at Young's Jersey Dairy.
Perhaps your summer plans are more ambitious and the blueprint for this year's conference is wide open to the road ahead. Before the conference, you might meander over to the Creation Museum and Ark Encounter or take an after-conference turn at the Museum of the US Air Force and National Aviation Heritage Area. Ohio may not be your first destination of choice, but in just one state, where else can you find the Rock & Roll Hall of Fame, Queen City Riverboats, Jack Hanna Zoo Exhibits, Neil Armstrong Air & Space Museum, the National Underground Railroad Freedom Center, Cuyahoga Valley National Park, Serpent Mounds and the Adena & Hopewell Culture Center, or Kings Island & Cedar Point amusement parks, two Major League Baseball teams, and five presidential homes, museums, and libraries with more besides. I dare you to get lost, and to discover just what makes Ohio a place "At the Heart of It All".
Come on over and enjoy …I hope to see you soon!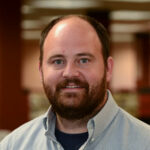 Nathanael Davis
STEM/Business Librarian; Assistant Professor of Library Science
Cedarville University
ACL Conference Technology Coordinator